Car Accident Treatment at Tabrizi Family Chiropractic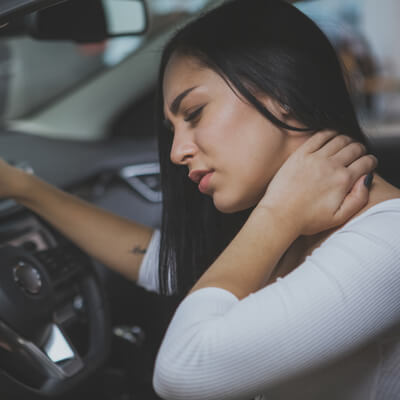 Being involved in a car accident can cause severe physical and emotional trauma, leaving you with a range of injuries including whiplash, muscle spasms, disk herniation, soft tissue injuries, ligament damage, tendon ruptures, rotator cuff injuries, concussions and broken bones.
These injuries can lead to chronic pain, which can not only affect your physical well-being but also your mental health. At Tabrizi Family Chiropractic, we're here to help you get back to living your life, free from nervous system disturbance and discomfort.
NEW PATIENTS

Chiropractic Can Help
To ensure effective treatment, it is crucial to seek chiropractic care as soon as possible after the accident. Even minor fender benders can cause significant damage to the body. If you are in a collision at just 20 mph, it's equal to experiencing 3,000 pounds of pressure on your body. Dr. Tabrizi will conduct a thorough assessment and provide personalized treatment to address your specific injuries.
In some cases, symptoms may not be immediately apparent, but X-rays taken by Dr. Tabrizi may reveal underlying damage. It is important to address these injuries early on to prevent the body from adapting in a negative way and to promote proper healing.
In addition, Dr. Tabrizi offers a comprehensive approach to car accident injury treatment, including chiropractic care and adjunctive services such as acupuncture, to alleviate pain and improve function.
Injured in an Accident? Call Us Today (949) 600-3435
If you have recently been in a car accident or continue to experience pain from a past accident, Dr. Tabrizi welcomes you to Tabrizi Family Chiropractic for personalized care. Be sure to bring your insurance claim number, claim handler information, and any accident photos to your first appointment.
Call us today to schedule your appointment and start your journey towards relief. We look forward to seeing you in the practice soon.
CONTACT US
---
Car Accident Treatment Costa Mesa, Irvine, Santa Ana and Newport Beach, Long Beach CA |
Tabrizi Family Chiropractic