Car Accidents and Headaches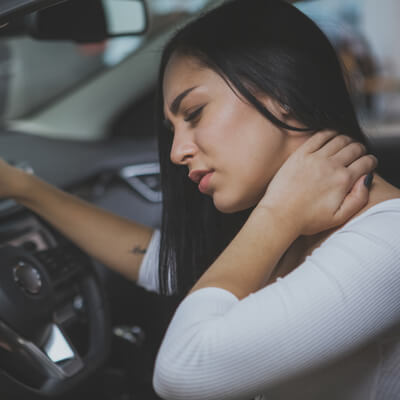 Car accidents can be a traumatic experience, not just physically but also mentally. Headaches are a common symptom that can occur after a car accident. These headaches can be caused by a number of factors, including whiplash, stress, and tension. In this blog post, we will discuss how car accidents can affect headaches and how chiropractic care can help.
How Car Accidents Can Affect Headaches
Car accidents can cause a variety of physical injuries, including whiplash, which is a common cause of headaches. Whiplash occurs when the head is suddenly and forcefully jerked forward and backward, causing damage to the neck muscles and the nerves that run through the neck. This can lead to headaches, neck pain, and even migraines.
Additionally, the stress and tension caused by the accident can also lead to headaches. The body's natural response to stress is to tense up, and this tension can lead to headaches. Stress can also cause changes in the brain chemistry, leading to headaches.
The Importance Of Chiropractic Care After A Car Accident
Chiropractic care is a holistic approach to healthcare that focuses on the diagnosis, treatment, and prevention of neuromuscular disorders, including headaches caused by car accidents. Chiropractors use a combination of manual therapy and exercise to help alleviate pain and improve function.
One of the main ways that chiropractic care can help with headaches caused by car accidents is by addressing the underlying cause of the pain, such as whiplash or tension in the neck. Chiropractors use manual therapy techniques such as spinal adjustments, mobilization, and soft tissue therapy to help alleviate pain and improve function in the neck.
In addition to manual therapy, chiropractors may also recommend exercises and stretches to help reduce tension and improve range of motion in the neck. They may also provide advice on lifestyle changes that can help reduce stress and tension, such as proper posture, nutrition, and stress management techniques.
How Tabrizi Family Chiropractic Can Help You
Car accidents can cause a variety of physical and mental symptoms, including headaches. These headaches can be caused by a number of factors, including whiplash, stress, and tension. Tabrizi Family Chiropractic care is focused on a holistic approach to healthcare that can help alleviate pain and improve function in the neck. By addressing the underlying cause of the pain and providing a combination of manual therapy, exercise, and lifestyle advice, Tabrizi Family Chiropractic can help reduce the frequency and severity of headaches caused by your car accidents.
CONTACT US